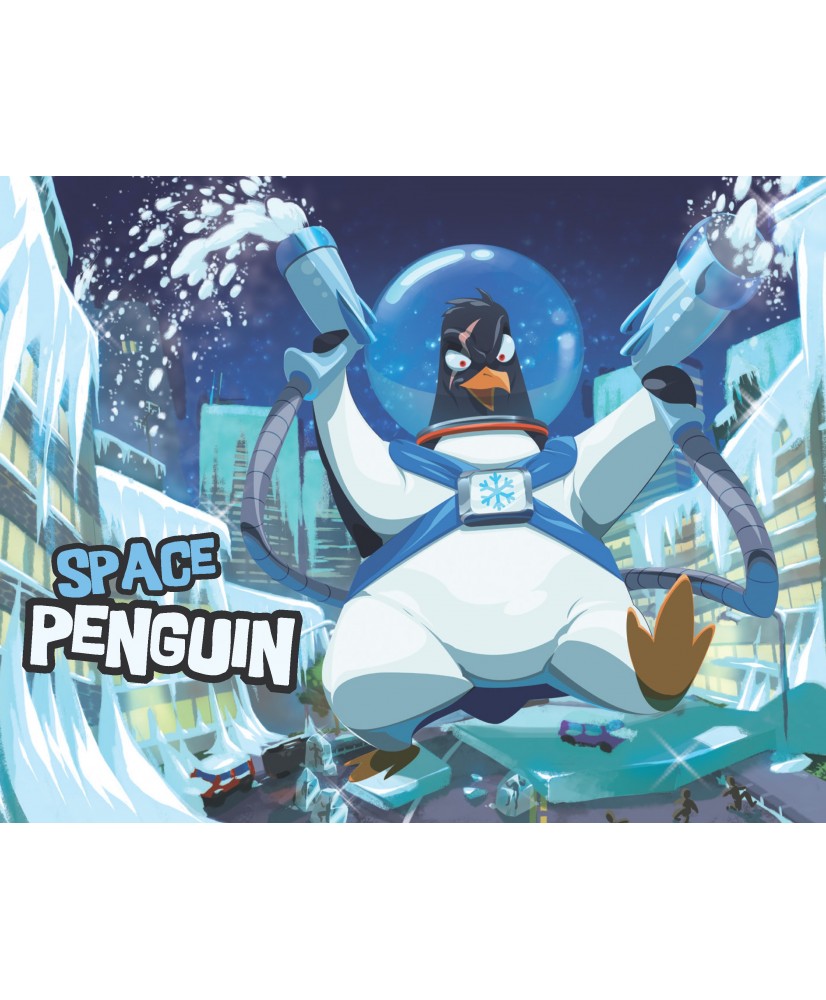  
King of Tokyo: Space Penguin
The King of Tokyo: Space Penguin is a promo character coming as a reward to each King Of Tokyo Tournament Champion (starting at Origins Game Fair, 2013). Sporting a space helmet and laser guns, this promo monster gives players an additional choice of character at the beginning of the game. As a promo item, it comes with no set of Evolution cards.
Data sheet
Link BGG
Informatii preluate cu ajutorul BoardGameGeek
Reviews
No customer reviews for the moment.