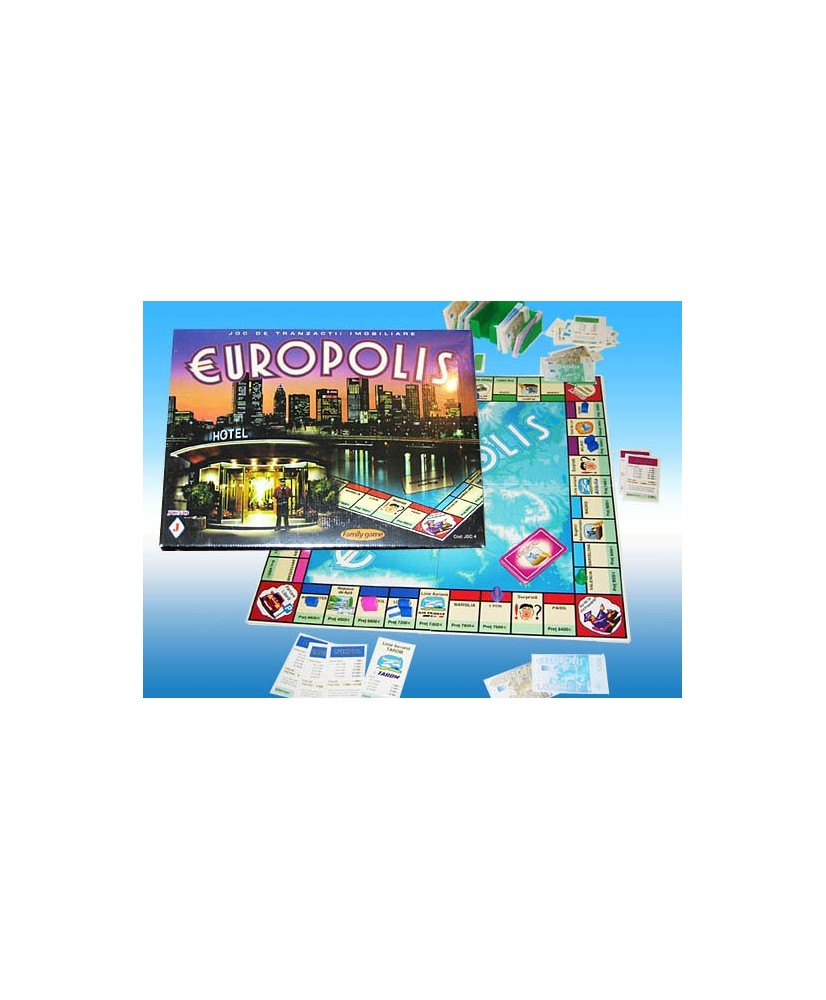  
Europolis
Varsta

8

Nota

4.88

Complexitate

2

Altele
Informatii preluate de pe BoardGameGeek
Mecanici de joc

Auction/Bidding, Roll / Spin and Move, Set Collection, Trading

Designer

(Uncredited)

Categorie

Economic, Negotiation
A variation of Monopoly. The game enables you to make real estate transactions: buy land,villas and hotels that bring rent income or you can own airlines and utilities (water and electricity), also reliable fund resources.
Data sheet
Varsta

8

Mecanici de joc

Auction/Bidding
Roll / Spin and Move
Set Collection
Trading

Designer

(Uncredited)

Categorie

Economic
Negotiation

Nota

4.88

Complexitate

2

Link BGG

Board Game Rank

Not Ranked
Informatii preluate cu ajutorul BoardGameGeek
Reviews
No customer reviews for the moment.